Welcome!

On behalf of the Ohio Prosecuting Attorneys Association let me welcome you to our website.  Here you will find information about the role of prosecuting attorneys and our Association.

The prosecutor's role in the criminal justice system is often misunderstood.  Ohio's 88 elected county prosecutors are committed to justice.  The prosecutors I know aren't motivated by "winning" or trying to send everyone to prison for as long as possible. They are motivated by their responsibility to enforce the law, to make their communities safe and to fairly administer justice. And fairness and justice is what matters most of all.  Prosecutors live this every day.

Part of our role is to have a voice in public policy debates affecting the criminal justice system. To that end, Ohio's prosecutors serve an important function reviewing and advocating for legislation with one goal in mind – the safety and security of our communities.

Ohio's prosecutors are active in community and civic affairs.  From speaking to school children about the dangers of drugs to serving on numerous committees and commissions, Ohio's elected prosecutors and their assistants serve in vital roles.

As legal counsel to a variety of County elected officials, offices and agencies your county prosecutor assists in ensuring efficient and responsible county government. 

I'm proud to be a prosecutor and honored to serve as President of the Ohio Prosecuting Attorneys Association.  Please take your time and look around.  Hopefully you will find information here that is educational and informative about your county prosecutor. 

Jane Hanlin
Jefferson County Prosecutor
2023 OPAA President

Ohio's Judicial System: What you should know.
Upcoming Events:
Executive and Legislative Committee meetings. May 25, Delaware Golf Club. Legislative 10:30, lunch 12:00, Executive 1:00.
Summer Workshop - June 23rd and 24th, Breakers Hotel, Cedar Point

Fall Training - September 28th and 29th, Crowne Plaza Cleveland at Playhouse Square

Juvenile Prosecutor Training - October TBD

Annual Meeting - December 14th and 15th, Hilton Columbus at Easton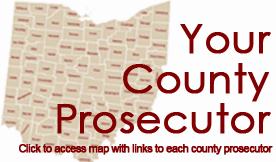 Sexual Abuse Awareness Month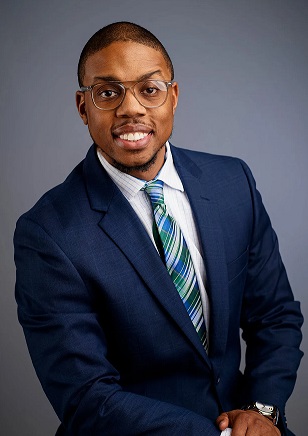 Since 2001, April has been nationally recognized as Sexual Assault Awareness Month (SAAM). However, the movement to end sexual violence has a much longer history dating back to the early 60s and 70s.

Over the years, events, marches and observances were held, usually during a specific week in April. With the establishment of SAAM, the efforts have greatly improved and increased across the country.

Locally, the Stark County Prosecutor's Office (SCPO) is proud to have an Assistant Prosecuting Attorney, Victim Advocate, and the Victim Witness Director be active participants with the Stark County Sexual Assault Response Team (SART) who implements SAAM events and activities throughout out the month. The Stark County SART is a multi-disciplinary collaboration that works to coordinate a survivor-centered response to those impacted by sexual violence, while holding offenders accountable and acting as an agent for change through community education and outreach. Currently there are 12 agencies who are part of SART and the members represent law enforcement, prosecutors, advocates, rape crisis centers, DV shelters, hospitals, legal aid, and more.

To honor SAAM this year, on April 3, the SCPO participated in a Day of Action event sponsored by SART. The event featured a sexual assault survivor as the keynote speaker and a call to action to the community. In addition, the SCPO is also participating in the local Start by Believing Campaign by having staff complete pledges to always start by believing and to support survivors, having staff wear teal every Tuesday in April, attending other community events and using social media outlets to spread awareness on this important issue.
OPAA thanks Stark County for this article and for being involved in this important cause.